To create each Santon, a whole world is working, around Audrey who leads the creation and studio work, and Dorian develops for its communication and marketing.

Both work in the memory of Christian Escoffier, father, founder of the House Escoffier, passionate Santon came early in the trade and whose breath still inspires the proposed collections today.

Artisanal manufacture

All employees of the Escoffier family works in Aubagne and surroundings in the authenticity of the santonnière creation. Certified by the Santons label Provence, production Escoffier provides for three generations consistent quality at fair value: the value of creating and manufacturing in hand, the value of safe gestures, precise, meticulous, never standardized by santon grace which each is unique.

These collections, Thierry Deymier, sculptor, best worker in France, and Audrey Escoffier give them shape, nuances and life. From the models they create the best moulders and painters of Provence realize in series figurines and decorations. A logistics team is finally mobilized to manage orders and shipments.

A sketch first, then in a mound of fresh clay, the sculptor gives the figure silhouette in the tip of the chisel. In precise gestures, shapes the face that determines the proportions of the character. As the ground is firming, shows the main features and the essence of a movement and an attitude of Santon. The details are chiseled in the final minutes of drying clay. Here is attached much importance to the placement of the character, to fine lines, to the realism of the subject. Individual success is also due to clever asymmetries in the folds of the clothes: they give life to the character and terrain.

Thirty employees work at the company headquarters and home to reproduce the unit santons. Each caster uses plaster forms, obtained by casting on mothers sculptures. Between the two parts of a mold, a clay draft crept: it takes the form of Santon, who unmolded be trimmed of surplus soil that line its edges. Two days of drying are required, before firing the piece, made of progressive air oven in steps of 100 ° C to 960 ° C after 12 hours. The oven is opened after 12 more hours of cooling, pledges robustness of Santon. After which the piece is painted. A crucial step: the skill of the painter signs the birth certificate of the subject, and gives it the character that will entice the buyer.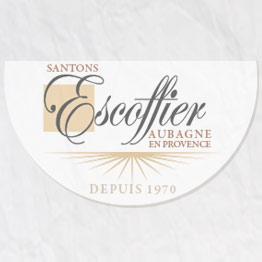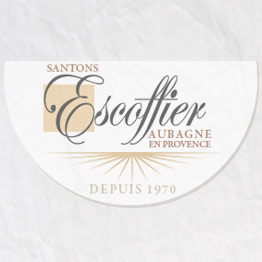 100% French manufacturing





We guarantee strict compliance with the manufacturing traditions:





realization of all the topics in terracotta




molding and decoration entirely hand




creation and entirely local production.





No machine is used, and each piece is unique. We also guarantee an exclusively French-made, and are strong supporters of our Provencal tradition and santonnière.